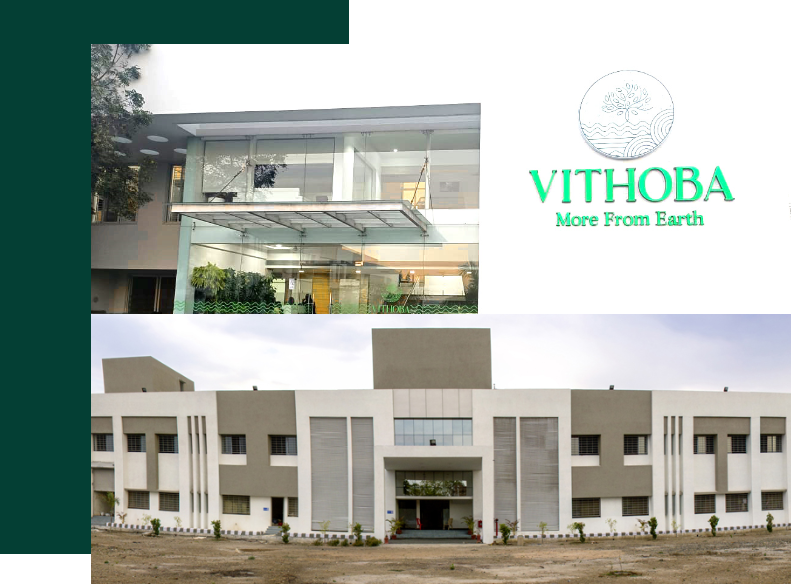 "VITHOBA INDUSTRIES PVT. LTD. is a prominent manufacturer and supplier of Dant Manjan (Tooth Powder) and its latest venture is Vithoba Ayurvedic Toothpaste & Rootfix Toothpaste. Its Dant Manjan has been more than a decade in the market, widely accepted and popular in Madhya Pradesh (Mp), Chhattisgarh, Vidarbha, Andhra Pradesh, Uttar Pradesh, Gujarat, Marathwada, and Northern Maharashtra. Click on
Vithobastore
to
buy ayurvedic products online
"

Ayurveda is an antique science of medicine which is regarded as the Science of Life. It is the natural and universal approach and is derived from the words Ayu and Veda, which imply Age and Knowledge. Thus, Ayurveda is the age-old knowledge that is capable of healing the body, mind, and soul.
Check out our product range to buy Ayurvedic products online.





A drawing competition was organized by Vithoba to educate children on how to fight COVID-19 and maintain oral hygiene at a slum area in Tandapeth, Nagpur on Sunday, 15th March 2020. Glimpses of the noble initiative undertaken by Vithoba to spread awareness in times of panic.
We participated in Khasdar Audyogik Mahotsav held in MIDC Hingna. Our products have received a great response during the event.
The Mega drawing competition was organised in 2019. The topics were save water, global warming, clean Nagpur, and my city a green city. Many children of various ages took part.
Relationship with nature
Or Our Responsibility toward nature.
VITHOBA HEALTHCARE AND RESEARCH PVT LTD FELICITED BY NAVBHARAT CSR AWARD